Siyaset Podcast: What is happening in Afrin?
I discussed Afrin, its history, and the current situation there with Ariz Kader for his new podcast 'Siyaset'….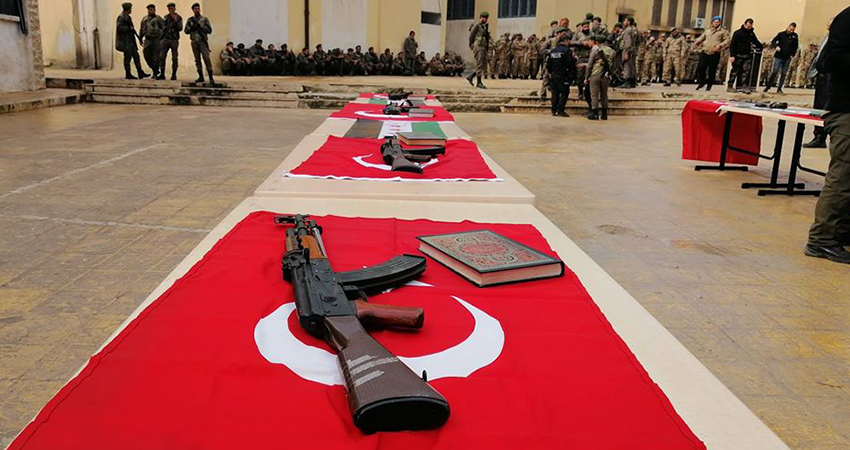 Recent contributions to work published by Syrians for Truth and Justice and Al-Monitor, as well as independent research put out…
A collection of resources about Afrin, both historically and under occupation
Article for Popular Front investigating the construction of Turkish military bases along the Afrin-Shahba frontlines…
Various STJ reports contributed in an OSINT-capacity, January/February 2020…
Some recently uncovered details regarding the controversial Syrian opposition faction and its commander Abu Hatem Shaqra…
other recent work:
An overview of Turkey's latest cross-border intervention into Syria…
STJ's in depth report on the murder of Hevrin Khalaf including research of my own…
OSINT contributions to recent al-Monitor article by Amberin Zaman…
Turkish-backed NLF militants training at the Ain Dara temple…
Various STJ reports contributed in an OSINT-capacity, fall 2019…
Conversation with Jake Hanrahan about who are Turkey's proxies in northern Syria…
Collecting and verifying evidence of destruction of cultural and religious sites in post-OB Afrin…
Shedding light on several Turkish-backed opposition factions from eastern Syria…
Analyzing a years worth of insurgent activity in Afrin…
Documenting the destruction of an Afrin cemetery and shrine during Operation Olive Branch…
Conversation with Jake Hanrahan about the YPG insurgency campaign in Afrin…
Investigating a CIA-backed Syrian rebel faction fighting IS in the Syrian desert…
---
Alexander McKeever is an independent researcher and journalist based in Queens, NY, focused on the history of and developments within northern Syria. He is currently a second year student in the Middle Eastern Studies MA program at the CUNY Graduate Center.