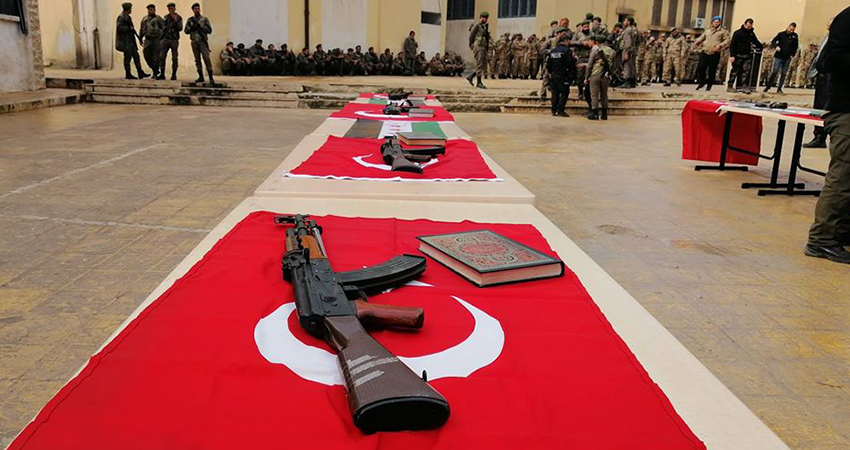 Turkey's Recruitment of Syrian Mercenaries to Fight in Libya: Process and Legal Consequences
Syrians for Truth and Justice. May 11, 2020.
-Assembled an array of open sourced materials relating to the presence of Syrian opposition fighters in Libya, and the transportation process facilitated by Turkey.
Turkey grants Kurdish militants no peace, even in death
by Amberin Zaman, Al-Monitor. April 28, 2020.
-Investigated instances of PKK cemeteries being destroyed by the Turkish state after the collapse of the peace process, supplied visual evidence for the story.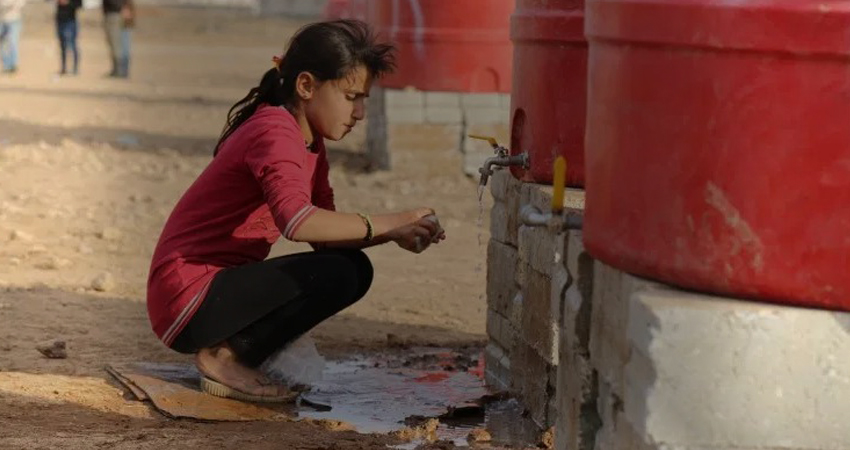 Turkey Continues to Weaponize Alok Water amid COVID-19 Outbreak in Syria
Syrians for Truth and Justice. April 28, 2020.
-Geolocated video showing damage done to a water pipeline by shelling in a village outside Tel Tamer
Twitter thread covering the small Alevi community of Afrin, the only one of its kind in Syria. April 27, 2020
Twitter thread investigating 2013 reports of an Ezidi shrine in southern Afrin destroyed by ISIS. April 23, 2020
Twitter thread accompanying the Jebel Laylun article, showing geolocated attacks by Afrini insurgent group HRE. April 13, 2020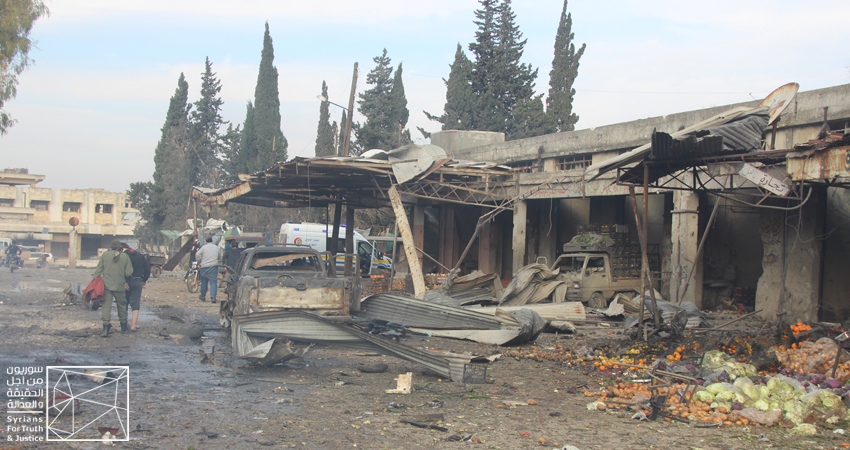 Northwestern Syria: Fresh Violent Airstrikes Target Jammed Marketplaces
Syrians for Truth and Justice. March 7, 2020.
-Geolocated footage of several airstrikes targeting marketplaces in Idlib city and towns nearby.